Dr. Sami Bytyçi
Radiologist
Select your payment option and book an appointment for Online consultation: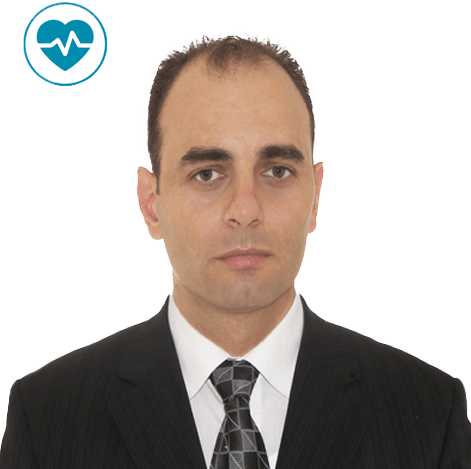 Consult with Dr. Sami Bytyçi specialized in Diagnostic Imaging/ Radiology with:
- ECHO - ELASTOGRAPYH: Diagnosis of tumors of the Thyroid, Liver, Kidney, Breast etc.
- Conventional Radiology: X-rays of Head and Neck, Thorax, Abdomen, and Orthopedic.
– Computed Tomography - CT
– Magnetic Resonance
– Mamography
– Oncologic Radiology + Intervention (FNA Biopsy with Echo and CT).
You can book an appointment for all diagnostic imaging methods depending on your medical needs, or for a second opinion regarding diagnosis with advanced imaging methods.
Dr. Sami will also assist the citizens of Prizren to book an appointment and consult online with well-known national and international experts!