Dr. Rozafa Olloni – Nikaj
Select your payment option and book an appointment for Online consultation: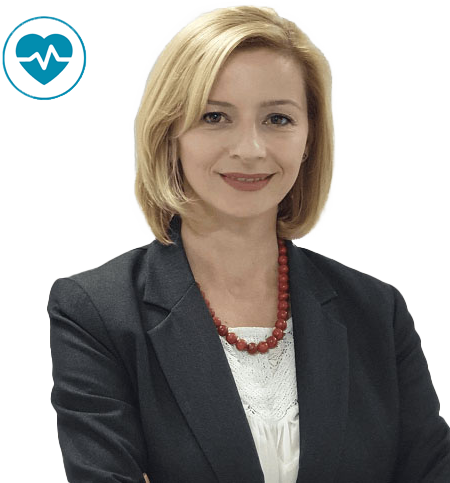 Dr. Rozafa Olloni - Nikaj is one of the first Endocrinologists in Europe who will serve in the Digital Clinic! Dr. Rozafa will take care of thyroid disorders, diabetes, pituitary disorders - problems with prolactin, growth hormones, adrenal gland disorders - Addison's disease, menopausal disorders, and other endocrinological problems.
At a time reserved only for you, tell Dr. Rozafa everything about your disease, including laboratory tests, CT or MRI images as well as medical reports and Ultrasonography's! Dr. Rozafa will listen carefully to your concerns and will suggest you the best therapy and treatment for your disease!