Prof. Ass. Dr. med. Dr. phil. Halil Krasniqi MSC, Dr. Sc.
Endovascular Surgeon
Select your payment option and book an appointment for Online consultation: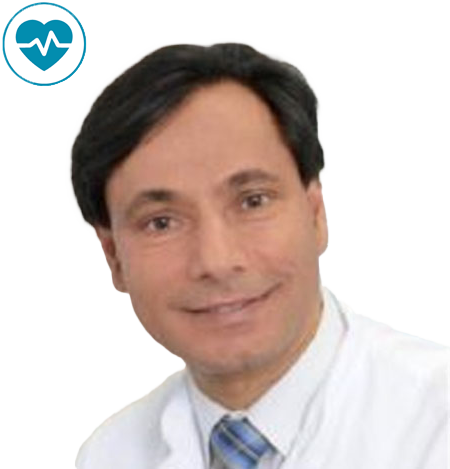 Consult online with Dr. Halil Krasniqi, lecturer at Heidelberg and Director of the Vascular Clinic of the Helios Hospital, in Pforzheim, Germany. Dr. Halil is a well-known endovascular surgeon in Europe and among the first ones from Germany to start offering services at the Digital Clinic.

Dr. Halil is also the inventor of the "Krassa" a device that will help better treatment with less invasion of the patients. Now, only with one puncture, the treatment of blood vessels (stenting) in both directions is possible, toward the heart, and toward the legs.

At a time reserved only for you, tell Dr. Halil everything about your health concern, your varicose veins, and other problems with your blood circulation. He will listen carefully to all your complaints and will suggest the best treatment for your recovery.