Dr. Ekrem Maloku
Neuropathologist
Select your payment option and book an appointment for Online consultation: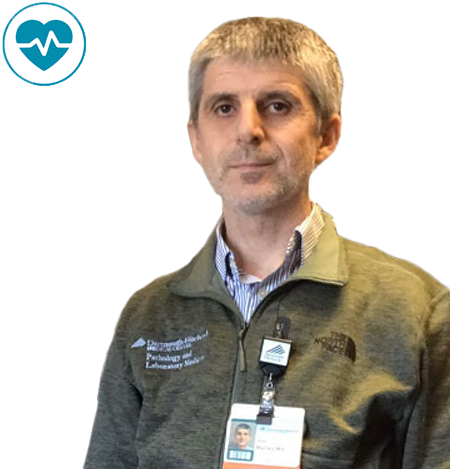 Consult with Dr. Ekrem Maloku, a subspecialist in the field of Clinical Neuropathology who graduated from the New York University Medical Center. Dr. Maloku previously completed the Clinical Residency program in the field of Clinical and Anatomical Pathology at Dartmouth Hitchcock University Medical Center in New Hampshire, USA. Dr. Maloku is a licensed physician in New York State. In 2021 he joined Boston University Medical Center and Boston University School of Medicine as a Neuropathologist and Assistant Professor of Pathology and Neurology.

At a time reserved only for you, tell Dr. Maloku everything about your health concern and you will get his opinion on the final Neuropathological diagnosis, as well as the application of contemporary immunohistochemical and molecular pathological methods for the diagnosis of neoplastic and non-neoplastic conditions of the brain and spinal cord. He will listen carefully and assist you with Neuropathological Diagnosis as well as appropriate recommendations if necessary for additional diagnostic studies as a part of the integrated team of Neuropathology, Neurosurgery, Neuro-Oncology, and Neuro-Radiology.