Dr. Besim Latifaj
Pathologist
Select your payment option and book an appointment for Online consultation: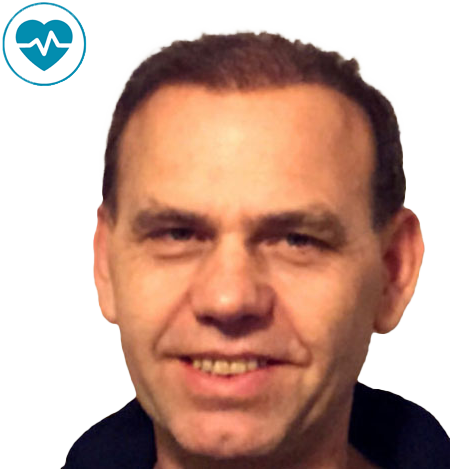 Consult with Dr. Besim Latifaj MD FRCPath, a well-known pathologist from England with Kosovar origin and with extensive experience, more than 20 years in renowned hospitals in the UK.
Dr. Latifaj is employed at Ashford and St Peter's Hospital in London and is a member of the Royal College of Pathologists in the United Kingdom.
Dr. Latifaj is a consultant pathologist and lead pathologist for skin and lung diseases, gastrointestinal tract diseases, head and neck pathology, and primarily unknown metastatic carcinoma.

At a time reserved only for you, tell Dr. Latifaj, everything about your illness, including laboratory tests, medical reports, and histopathological or cytological results!
He will help you with your treatment by suggesting the appropriate examinations and the best therapy for your recovery!