Dr. Ernese Xhafa-Hamiti
Select your payment option and book an appointment for Online consultation: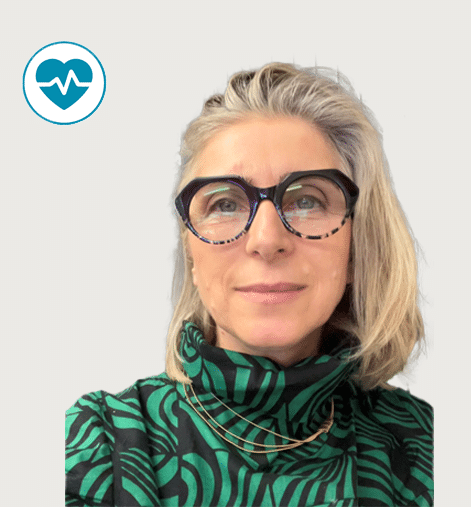 You can now have a virtual consultation with Dr. Ernese Xhafa-Hamiti, well-known oncologist from the UK, who is employed in the Oncology Department, Mount Vernon Cancer Center in London. She has completed Core Medical training at UCLH (MRCP), specialty training in Medical Oncology in St Bartholomew's Hospital (the oldest hospital in UK dating from 1123) and post graduate studies in The Institute of Cancer Research (ICR).
She is a member of Royal College of Physicians in London (MRCP UK, Oncology) and Association of Cancer Physician (ACP).
Dr. Ernese has research experience in numerous clinical trials at UCLH NHS Trust, Imperial NHS Trust, Mount Vernon Cancer Center, and Bart's NHS Health Trust. In addition, she has led and completed yearly audits and quality improvement projects for the quality of patient care.
Dr. Ernese has been honored with numerous awards, including the Presidential Medal "St. Teresa" awarded by the President of Kosovo Vjosa Osmani and "Frist Humanitarian Award" by HCA international.
Dr. Ernesa is the author and co-author of many scientific publications in the field of oncology, and participant in international oncology conferences. She is experienced in treating complex oncological and medical problems in patients with cancer and her experience is on Breast, Lung, Gastrointestinal, Urological cancers etc. Dr. Ernesa will advise you on best approach and treatment options if you are diagnosed with cancer, using most advanced modality treatment including chemotherapy, immunotherapy, targeted and endocrine treatment.
At a time reserved only for you, tell Dr. Ernesa everything about your disease, your laboratory tests, medical reports, radiological as well as histopathological results.
Dr. Ernesa will listen carefully to your concerns and suggest the best treatment options available to you!