Dr. Erisela Dino
Select your payment option and book an appointment for Online consultation: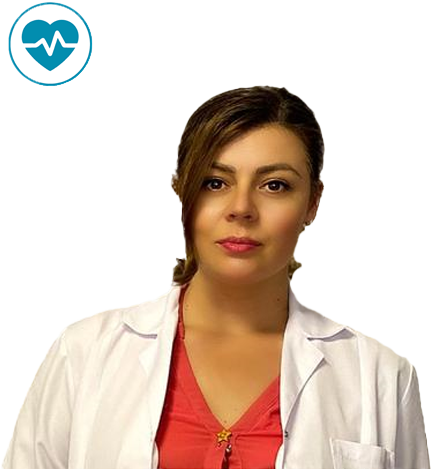 Consult online with Dr. Erisela Dino, Albanian Epidemiologist who lives and works in Tirana.
Dr. Erisela has studied General Medicine at the Faculty of Medicine, University of Tirana and continued the Specialization at the University of Tirana, earning the title of Public Health Specialist, Epidemiologist.
Dr. Erisela is a lecturer at the Faculty of Medicine. For eight years she was also engaged in the company Hofman La Roche in the group for Hematology - Hemophilia and Neuroscience, Rheumatology.
Dr. Erisela is a participant in many projects, congresses and co-authors in medical publications, published in Berlin, Barcelona, Amsterdam, Paris, Rome.
From April – October 2020, Dr. Erisela has participated in weekly meetings organized by the Israeli Agency for International Development Cooperation and the Hadassah-Braun Jewish University School of Public Health.
During the pandemic Dr. Erisela has contributed to many national activities and projects for pandemic management.
Dr. Erisela is fluent in Albanian, English and Italian and has basic knowledge of Spanish.
At a time reserved only for you, tell Dr. Erisela everything about your illness, she will listen to you carefully and help to diagnose the disease, and suggest the best therapy for your treatment!