Rainela Xhemollari
Select your payment option and book an appointment for Online consultation: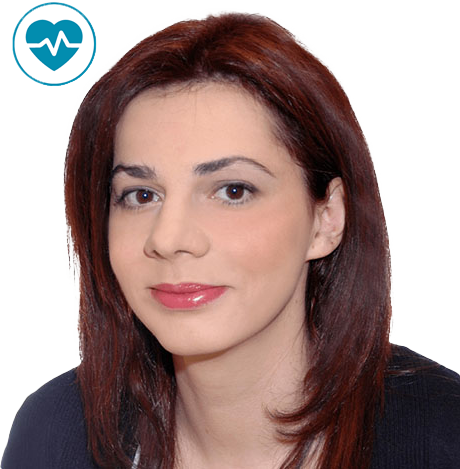 Consult online with Rainela Xhemollari, well-known Psychotherapist from London, experienced in teletherapy.
Rainela completed her studies in Family and Systemic Therapy at the University of Bristol in 2010 and was advanced as a Systemic supervisor by graduating from the Institute for Family Therapy in London in 2018.
Rainela has participated in psychotherapeutic trainings and her experience spans across mental health services - children and adults - social services and the voluntary sector.
She has worked with the full range of mental health presentations of children and adolescents, offering comprehensive assessments and therapeutic interventions.
Rainela has been a clinical supervisor in Child & Adolescent Mental Health services, Adult Mental Health services and Children Services, supervising professionals of different disciplines i.e. family therapists and therapists of other modalities, social workers and workers of targeted services.
She is fluent in Albanian, English, Greek, with advanced knowledge of Italian and Spanish.
At a time reserved only for you, tell Rainela if you have difficulties related to anxiety, depression, eating disorders, couple problems, difficulties in your relationships, psychosis or if you have any questions or concerns about your child's development or behavior.
She will listen to you carefully and suggest the best treatment for your recovery!