Dr. Vesel Skenderi
Surgeon
Select your payment option and book an appointment for Online consultation: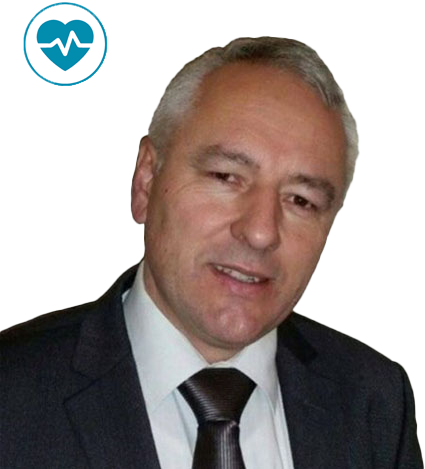 Consult online with Dr. Vesel Skenderi, an experienced specialist in abdominal surgery in Kosovo.
Dr. Veseli at the Medical Faculty of the University of Zagreb, Croatia has accomplished training for laparoscopic surgery and at the Faculty of Medicine in Skopje, Northern Macedonia has accomplished training for the interventional ultrasound. At the Faculty of Medicine in Edirne, Turkey, he has accomplished additional training for surgery of the Thyroid Gland.
Dr. Veseli was an active participant and presenter in many national and international symposiums.

At the time reserved only for you, tell Dr. Veseli everything about your health problems such as surgical concerns, he will listen to you carefully and help you diagnose and suggest the best treatment for your recovery.