Dr. Shefqet Deliallisi
Select your payment option and book an appointment for Online consultation: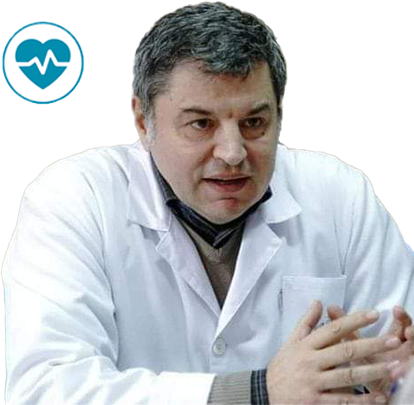 You can now have a virtual consultation with Dr. Shefqet Deliallisi, the well-known Endocrinologist from Elbasan.
Dr. Shefqet completed his studies at the Faculty of Medicine at the University of Tirana and continued with specialization in Internal Medicine - Endocrinology.
Dr. Shefqet started his professional career as a general practitioner, then continued as an Endocrinology specialist at the Elbasan hospital and served as Director of the Regional Hospital in Elbasan. He is also enrolled as a Lecturer at the Catholic University, " Zonja këshillit të mirë " and Aleksandër Xhuvani University, Nursing Branch.
Dr. Shefqet is a member of the European Association of Diabetes (EASD) and also of the American Diabetes Association (ADA).
Dr. Shefqet has participated in many managerial and professional trainings in Europe and the USA, among which it is worth mentioning:
• 1994 Health Service Management (USAID)
• 1995 - 1996 training at the hospital "Casa sollievo di soferenca", San
Giovanni Rotondo and at the "Ospedale di Padre Pio" Foggia, Italy.
• 1995 Haifa University, Israel.
• 1996 Training for the administration of Hospitals (PHARE program -
- Public Assistance Marseille)
• 1996 Masaryk University, Brno, Czechia.
• 1996 Utrecht University, Netherlands.
• 2005 Civil Education, State Department, USA.
During his sensational professional career, Dr. Shefqet has also published several professional texts, journalistic and medical articles in the country and abroad. Among them it is worth highlighting:
• 2004 Book: "Are Albanians involved in the global epidemic of diabetes".
• 2006 Book: "Diabetes 300 Questions and Answers"
• 2007 Book: "Menopause, 180 Questions and Answers"
• 2008 Book: "Science of Nutrition"
• 2013 Book: "In the labyrinth of health reform"
Dr. Shefqet works with a strong sense of commitment and is available to perform online endocrinology consultations for patients in Albania, Kosovo, Macedonia, and the diaspora anywhere in the world. He speaks Albanian and English fluently.
At a time reserved only for you, tell Dr. Shefqet everything about your disease. He will listen carefully to your concerns and suggest the best treatment options available to you!