Dr. Merita Ismajli – Marku
Select your payment option and book an appointment for Online consultation: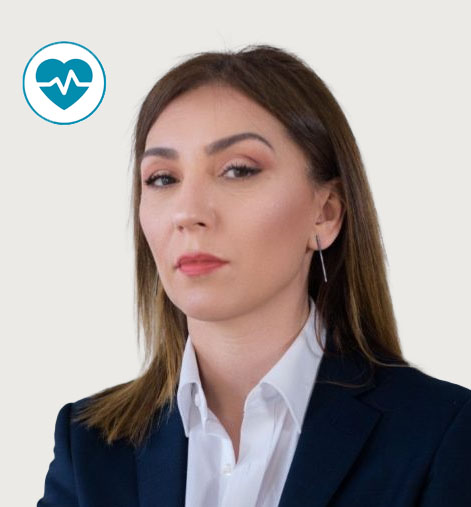 Consult online with Dr. Merita Ismajli Marku, well-known neurologist from Skopje.
Dr. Merita graduated at Faculty of Medicine at University of Zagreb in Croatia, she is now a PhD candidate in Neurology and has completed a master's degree in Neurophysiology at the University of Skopje and a master's degree at the Superior Institute for Psychological Studies in Barcelona on the topic "Aging and Dementias".
Dr. Merita has an extensive clinical experience in the treatment of various neurological diseases. She has participated in many professional seminars and is the author of scientific publications published in Macedonia and internationally. She has also served as an advisor to the Minister of Health in Macedonia, and has been an Assistant Professor of Neurology at the Faculty of Medicine at the University of Skopje.
She speaks fluently Albanian, Macedonian, English, Croatian and Spanish.
At a time reserved only for you, tell Dr. Merita everything about your disease, she will listen carefully and assist you in diagnosis and suggest the appropriate neurological treatment of your illness!