Dr. Arjan Mullahi
Orthopedic and Trauma Surgeon
Select your payment option and book an appointment for Online consultation: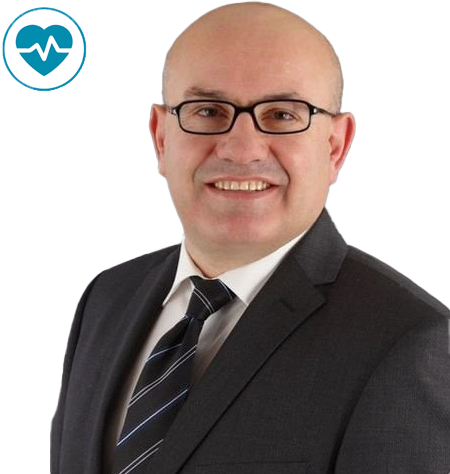 From the privacy of your home, consult with Dr. Arjan Mullahi, a well-known Orthopedic and Trauma surgeon in Germany of Albanian origin. He is Head of Surgery, Orthopedics and Traumatology Clinic at St. Josef - Krankenhaus, Linnich, Germany.
Dr. Arjan is specialized in the replacement of complete and partial primary prostheses as well as the replacement of shoulder, hip, and knee joint prostheses. Dr. Arjan will also intervene in the reconstruction and transplantation of bone defects!

At the time reserved only for you, tell Dr. Arjan everything about your illness, including laboratory tests, medical reports, Rtg imaging, as well as those with CT and MRI!
He will listen carefully to your concerns and help treat your illness by suggesting appropriate tests and proper therapy for your recovery!
The doctor has never been closer to you, now from Germany, right in your home!
Fast, simple and secure!